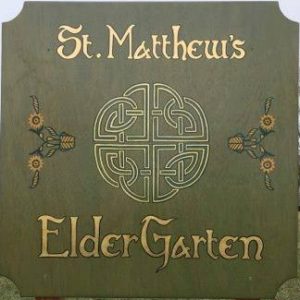 Saturday, June 29th ElderGarten Fundraiser
selling garden ornaments and lighthouses at the Kenosha Harbor Market. If you're on FaceBook and are interested in volunteering at the ElderGarten please join our St. Matthew's Lakefront ElderGarten page
St. Matthew's Lakefront ElderGarten
Activities and dates are posted on our page along with gardening tips etc.
Sunday, July 28th at 5:00pm Committee Members and Volunteers Appreciation Day Dinner!
in the Great Hall More information to follow…
Mark your calendar!
RSVP by July 24, 2019 Signup sheet will be posted at the back of the church, contact the office at 262.654.8642 or Signup Link:
SignUpGoogle
Wednesday, August 7th, our St. Matthew's Men's Night
will be spent at the Kenosha Kingfish baseball game. First pitch is at 7:05pm, gates open at 6:00pm. You will have an option of enjoying the buffet meal (just like last year) with soda and water for $19. Or add $7.00 to include beer during the hour long meal time. Order forms will be available shortly. Just like prior years, we will have seats under the roof. This will be another enjoyable event.
RSVP
Contact: Ken Specht or contact the office 262-654-8642.