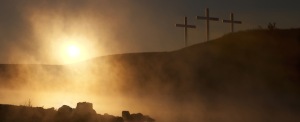 Palm Sunday, April 14th We will have our Palm Sunday Services at the regular times on Saturday at 5:00 p.m. and Sunday Morning at 7:30 a.m.  Palm Sunday commemorates the entrance of Jesus into Jerusalem (Matthew 21:1–9), when palm branches were placed in his path. It thus marks the beginning of Holy Week, the final week of Lent.
The late service will meet at 10:15 a.m. for blessing of the Palms in Library Squareon the northwest corner of Simmons Library together with First United Methodist Church,  followed by 10:30 a.m. Eucharist Service at St. Matthew's Episcopal Church.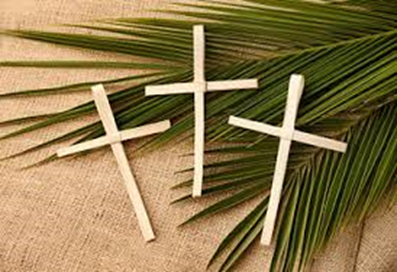 Maundy Thursday, April 18th at 7:00 p.m. Maundy Thursday is the Christian holy day falling on the Thursday before Easter. It commemorates the foot washing and Last Supper of Jesus Christ with the Apostles, as described in the canonical gospels. After the service we will have all night Vigil starting at 8:00 p.m. until 12:00 (Noon) Friday
Good Friday, April 19th at 12:00 p.m. Good Friday is a Christian religious holiday commemorating the crucifixion of Jesus Christ and his death at Calvary.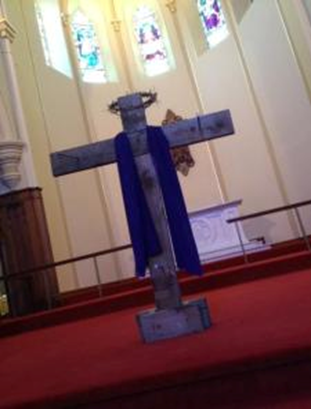 Easter Vigil Saturday, April 20th at 7:00 p.m. Is a service held in traditional Christian churches as the first official celebration of the Resurrection of Jesus.
Easter Sunday, April 21st at 7:30 a.m. & 10:30 a.m. Easter, also known as Resurrection Sunday, is a religious holiday celebrating the resurrection of Jesus Christ from the dead and is celebrated by Christians throughout the world.