Compline  Compline will be offered Monday through Thursday @ 8pm in the chapel during Advent. Compline is a very brief (about 10-minute) non-Eucharist service — the last Office of the day. It is being offered as a special devotion for the Advent season. This service will be live streamed on our Facebook Page
St. Matthew's Caroling Event  Saturday, December 21 @ 3pm  Caroling! Caroling! Caroling! Christmas time is coming… come one, come all (bring a friend!) to St. Matthew's First Annual Caroling Event! After caroling we will have a pot luck dinner and cookie exchange! Event begins at 3 o'clock. 
Pageant The Christmas Pageant will be held on Sunday, December 22 during the 10:30am service
Advent IV  On Sunday, December 22 @ 10am, there will be a single service of Solemn Morning Prayer to celebrate the fourth Sunday of Advent, and prepare for the Christmas Season.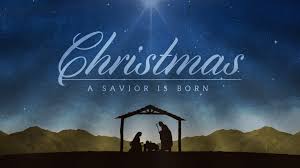 Christmas Eve Tuesday, December 24
Family Service 5:30pm This is a service of Holy Eucharist (Communion) with Christmas music. This service is a little more low-key, and it's early enough for families with small children or those who have evening plans.
Festival of Carols @ 9:30pm Our main Christmas Eve Service begins with a Festival of Music.  We will sing our favorite Christmas Songs and listen to some great choir pieces.
Midnight Mass @ 10:00pm This is our principal Christmas Eve service.  It is a high mass (incense and bells) with hymns and choir anthems and Eucharist (Communion).  We traditionally end this service in candle light, singing Silent Night.
Child care will be available in the Tower Area at the back of the church during the 9:30am Festival of Carol and the 10:00am Service on Christmas Eve.
Christmas Day Wednesday, December 25
Christmas Day @ 10am Our Christmas Day service is a Eucharist with Christmas Songs, celebrating the birth of Christ on Christmas morning.
Christmas Season Christmas continues for twelve days after Christmas Day.  Join us to keep celebrating Christmas on the following Saturday at 5:00pm with a New Year's Eve Service and Sunday at 7:30am and 10:30am.