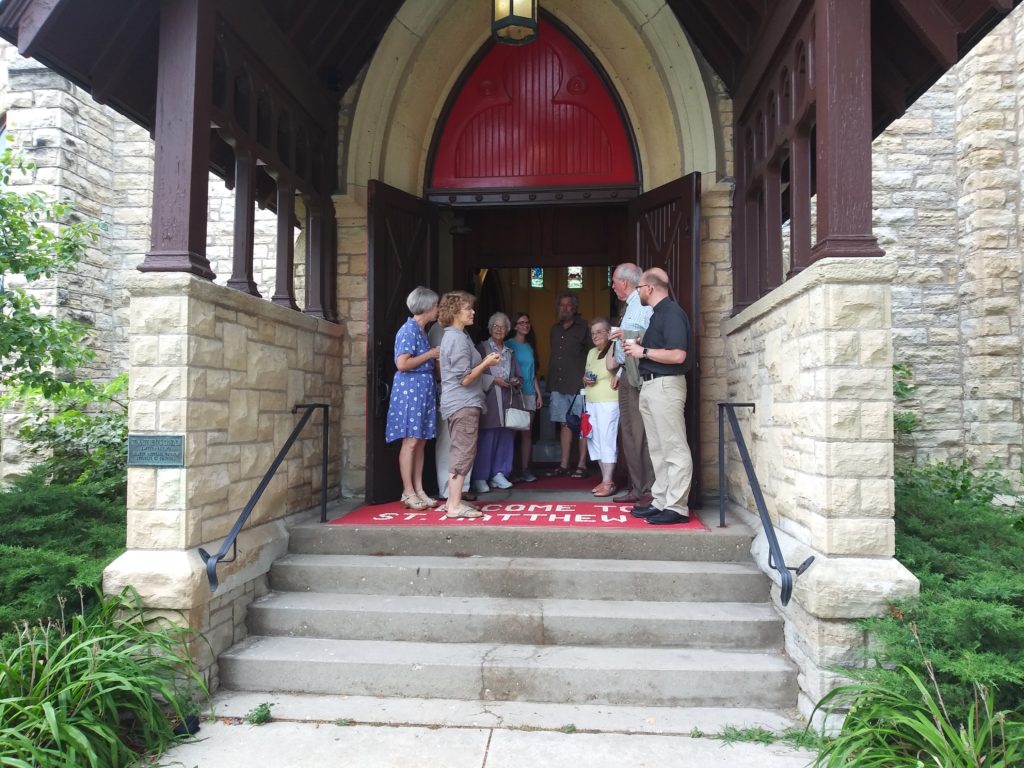 ST. MATTHEW'S INVITES YOU TO COME WORSHIP WITH US

Saturday Service | 
 5:00PM
Sunday Services
     September – May   7:30AM & 10:30AM Holy Eucharist – Traditional Language
     June – August  7:30AM & 10:00AM Holy Eucharist – Contemporary Language
Wednesday Service
   Noonday Service @ 12:00PM Noonday Prayer (with Eucharist)
St. Matthew's Episcopal Church
5900 7th Avenue,  Kenosha, WI 53140
Phone: (262) 654-8642   Fax: (262) 605-5526
Email: stmatts5900@gmail.com
Visit our Parish Calendar | Follow us on Facebook!
Office Hours
Monday-Thursday 9am – 3pm & Friday 9am – 12pm
Come and seek God's promise at St. Matthew's Church 

 

The members of St. Matthew's Church extend an open invitation 

and warm 

welcome to seek and find the love of Jesus Christ.  

we would love to walk our Christian journey with you. 
We believe St. Matthew's is a place for you to grow and develop in your faith. 
Please, consider welcoming us into your journey.