No in person Services until further notice. We will re-evaluate the situation and Diocese guidelines, which change often and will keep you informed. We plan to continue live streaming Morning Prayer on our FaceBook page.
All Diocese Online Worship: We will continue to join together as a diocese for the duration of our Safer at Home order, and we invite you to join us each Sunday morning at 10am. All of our all diocesan liturgies feature officiants, preachers, readers, and musicians from throughout the diocese.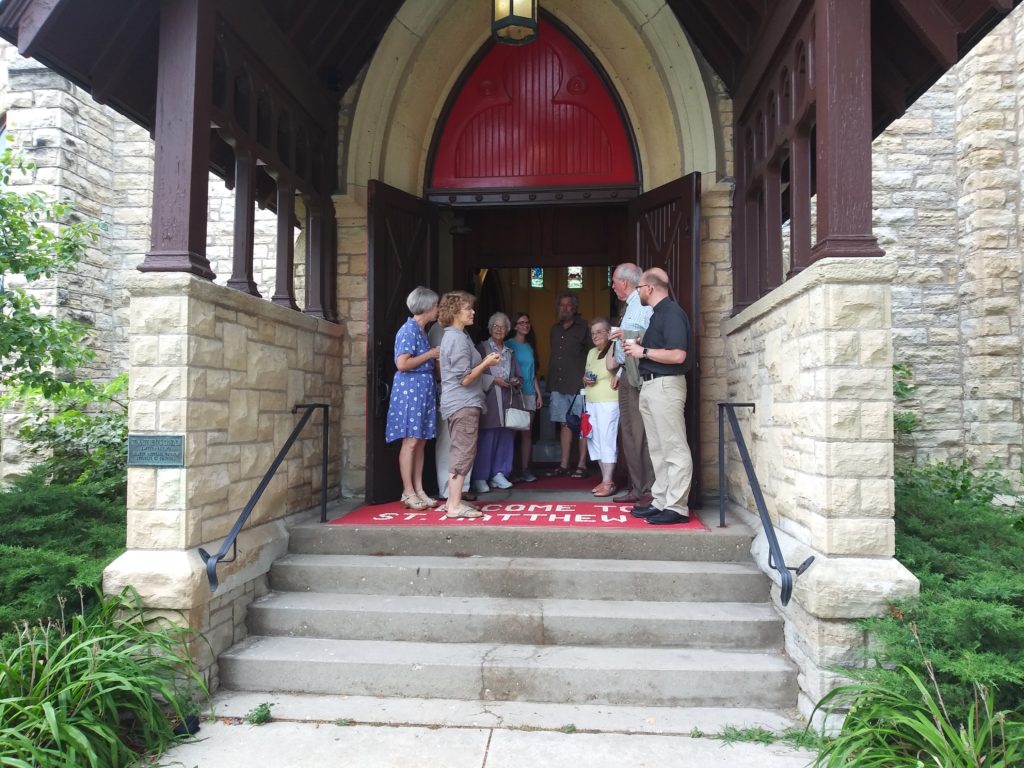 ALL DIOCESE ONLINE WORSHIP
TRINITY SUNDAY | JUNE 7 AT 10 AM
TRINITY SUNDAY ALL DIOCESE ONLINE WORSHIP | JUNE 7 AT 10 AM

This week our presider will be the Rev. Kenny Miller, rector of St. Boniface in Mequon, and the Rev. Dr. Miranda Hassett will be our preacher.
About the Rev. Dr. Miranda Hassett
The Rev. Dr. Miranda K. Hassett is the rector of St. Dunstan's Church in Madison, where she has served since 2011. She was ordained to the priesthood in 2009. Rev. Miranda received her Master of Divinity degree from the Episcopal Divinity School in Cambridge, Massachusetts. Prior to attending seminary, she earned a Ph.D. in Cultural Anthropology from the University of North Carolina and studied conflicts in the worldwide Anglican Communion. She is especially interested in intergenerational worship and children's liturgical formation.
We look forward to coming together as a diocese to worship and pray with you and celebrate Trinity Sunday.
ST. MATTHEW'S INVITES YOU TO COME WORSHIP WITH US

Saturday Service |
5:00PM
Sunday Services
September – May 7:30AM & 10:30AM Holy Eucharist – Traditional Language
June – August 7:30AM & 10:00AM Holy Eucharist – Contemporary Language
Wednesday Service
Noonday Service @ 12:00PM Noonday Prayer (with Eucharist)
St. Matthew's Episcopal Church
5900 7th Avenue, Kenosha, WI 53140
Phone: (262) 654-8642 Fax: (262) 605-5526
Email: stmatts5900@gmail.com
Visit our Parish Calendar | Follow us on Facebook!
Office Hours
Monday-Thursday 9am – 3pm & Friday 9am – 12pm
Come and seek God's promise at St. Matthew's Church

The members of St. Matthew's Church extend an open invitation

and warm

welcome to seek and find the love of Jesus Christ.

we would love to walk our Christian journey with you.
We believe St. Matthew's is a place for you to grow and develop in your faith.
Please, consider welcoming us into your journey.